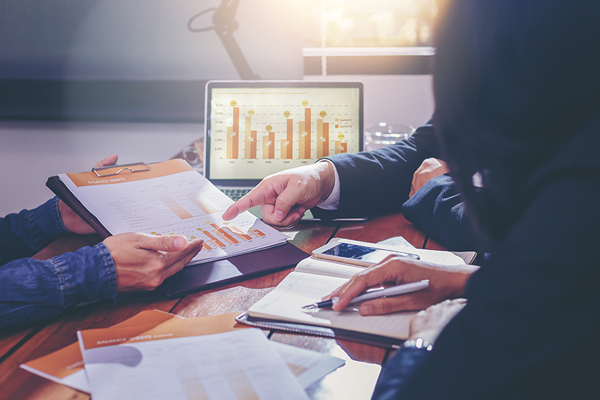 About Course
Are You An Entrepreneur or Small Business Owner?
Does Accounting Seem Overwhelming?
Do Numbers And Financial Reports Confuse You?
Would You Like To Learn Accounting & Finance in a Fun & Easy Way?
If You Answered "Yes" To Any Of The Above, Look No Further.  This Is The Course For You!
*** Updated in January 2022 with new content! ***
Enroll today and join the 100,000+ successful students I have taught as a Top Rated Udemy instructor!
Three reasons to TAKE THIS COURSE right now:
You get lifetime access to lectures, including all new lectures, assignments, quizzes and downloads I add
You can ask me questions and see me respond to every single one of them thoroughly!  This is an interactive course!
You will are being taught by a professional with a proven track record of success!
Bonus reason: Udemy has a 30 day 100% no questions asked money back guarantee!
Recent review:
"Excellent course! I was looking for an introductory course to accounting and finance as I am an investor in early stage startups, and accounting/finance always seems to be an area which is confusing for founders. Chris Benjamin definitely has used his real world experience and education to create a course which teaches entrepreneurs and startups everything they should know from the start about accounting and finance. Kudos!" – JT Lexington, Maven Capital
Show More
What Will You Learn?
Learn From A Top Rated Instructor Who Has Been Teaching On Udemy Since 2013 and Taught Over 100,000 Students!

Understand Basic Accounting Concepts

Accounting Terminology

Accounting Fundamentals

The Audit Process

The Accounting Cycle

Debits and Credits

Accounts Receivable

Accounts Payable

Forecasting and Budgeting

Interpreting Financial Statements

Balance Sheets

Income Statements

Statement of Cash Flows

Inventory Accounting and Cost Accounting

Waterfall Reporting

How to Raise Funds For Your Business

The IPO Process

Exit Strategies
Course Content
Student Ratings & Reviews
No Review Yet