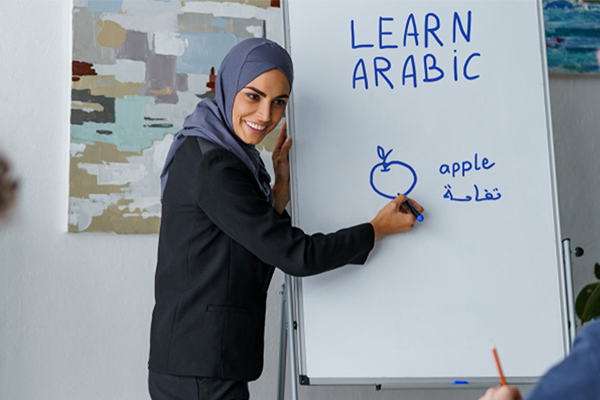 About Course
Our team of experienced and passionate teachers is dedicated to helping you achieve your language goals. With a comprehensive curriculum covering all aspects of the Arabic language, interactive learning methods, and a commitment to personalized attention, we are confident that you will see rapid progress in your skills. Our aim is to create an engaging and enjoyable learning experience, so you can immerse yourself in the language and culture of the Arab world. Don't miss this opportunity to join us and discover why we are the best Arabic language teachers in town!
Learning the Arabic language involves the following steps:
Start with the basics: Learn the Arabic alphabet, numbers, and basic vocabulary.
Focus on grammar: Study the grammar rules and sentence structure of the language.
Practice speaking: Start speaking the language with a tutor or language exchange partner to improve your pronunciation and speaking skills.
Listening and reading comprehension: Practice listening to Arabic-speaking individuals and reading Arabic texts to improve your comprehension skills.
Immersion: Surround yourself with the Arabic language by watching Arabic TV shows, listening to Arabic music, and speaking with native speakers.
Consistency and persistence: Regular practice and exposure to the language will help you make steady progress in your studies.
Show More
What Will You Learn?
Arabic alphabet and pronunciation

Vocabulary building

Grammar Rules

Sentence structure

Listening, and writing

Comprehension

Interactions with native speakers
Course Content
Student Ratings & Reviews
No Review Yet